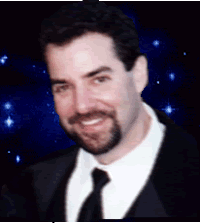 Hypno LorenzoHypnotist Comedian
Certified and Registered Hypnotist
Call (203) 895-4531 today
to book a show in CT
Comedy Hypnosis Show in CT, The Finest hypnosis entertainment for your CT event

Guaranteed to Keep Everyone Laughing!
Set your CT event apart from all other events with dynamic, innovative, quality entertainment and audience involvement. It's like no other show available, anywhere in Connecticut. More fun and laughs than a stand up comedian.
Hypno Lorenzo's amazing comedy stage hypnosis show is ideal entertainment for all ages and will arouse the interest and curiosity of everyone including skeptics, and will have your guests talking about it for years !

What type of event are you planning?
CT School and Private Fundraiser's, CT Corporate Events, Birthday Parties, High Schools, Hypnotists in CT, Colleges, Comedy Hypnotist, Project Graduation Entertainment, Post Prom Parties, Freshman Orientation Parties, Graduation Parties, Graduation Entertainment, Book Stores, Comedy Clubs, Special Events, Conferences, Conventions, College Entertainment in CT, High School Entertainment in Connecticut, Awards Banquets, Fairs, Festivals, First Night Celebrations, Private Parties, Office Party Entertainment in CT, All Holiday Functions and Parties, Adult and Childrens Parties, Bar Mitzvahs, Bat Mitzvahs, Weddings and Anniversaries, Communions and Confirmations, Sweet Sixteen Party, Graduation Party, All School Functions and Reunions and more...

I will cater the show using music and comedy to fit your audience and make it tastefully suited to everyone in attendance. Custom routines created at every show that incorporate themes, phrases or slogans.

* Hilarious and entertaining. A fun show that gets the audience involved
* Create an experience that will have everyone talking for years to come
* Family and corporate-oriented shows that won't offend or embarrass
* Observe the amazing power of creativity, imagination and the human mind
* Watch as the audience and volunteers become the stars of the show
* I will customize the show to meet your program's needs
*Fundraiser's - College Entertainment, High School Entertainment, Corporate Entertainment, Party Entertainment, Clubs, Civic Groups, Volunteer Organizations
* Profit making ventures - You name it, I can help you raise money for it...
* A fun and unique way to raise funds for your school or organization
* Unforgettable after prom entertainment or graduation night entertainment.

The Show
The audience is filled with anticipation and questions when show time arrives,
"Can I be hypnotized?" , "Who's going to be hypnotized?", "What is going to happen?", "Is Hypnosis real?".
Then the show starts, and the audience learns about hypnosis, and they become amazed at power of their imaginations as everyone tries a few suggestibility tests from their seats. Shortly after, the stage is opened for as many volunteers as will fit on stage. Next Hypno Lorenzo quickly guides the volunteers through a hypnotic induction. The fun begins as the volunteers are transformed into dancers, celebrities, musicians, hypnotists, brought back to age 5, and much much more!. The audience observes the amazing power of the mind as the volunteers have more fun than the audience (click here to see video demo of shows) . The content is always good clean fun and designed to create a memorable event. Your audience will be rolling on the floor with laughter and provide thunderous applause to the stars on stage. Everyone will enjoy an outstanding show full of fun and excitement that will not embarrass anyone.
Volunteers will be given post hypnotic suggestions and sent back into the audience to interact with the audience (always a highlight of the show).
At the end of the show each volunteer gets positive suggestions to help them with any realistic goals they have in life, and they will receive a videotaped copy of the show staring them. The audience is always left wanting more !

Be sure to ask for these extras that can be easily included for any event:
Use of our Wireless PA system: No need to rent a PA (Audio system) for your announcements or door prizes, etc....

Music: Have us provide popular music before and after the show on our already set up system (ask about details, we have our system computerized with over 10,000 songs). If you need a DJ for organized activities, dances, and games we can provide them as well.

Show feedback and testimonials:

Dear Lorenzo,
Thank you so much for performing at our Valley Benefit Bash fund-raiser this year on such short notice. We did not know what to expect and were amazed at how fun and exciting your comedy hypnotist show was for everyone. We thought it was insanely funny and cannot remember the last time we laughed that hard. You were definitely the hit of the day. We are sure that next years fund-raiser attendance will increase when the word gets out that you will be back to entertain.
Looking forward to your next show!
Sincerely, Elmer G. & Family - Valley Benefit Bash Fundraiser

Lorenzo was unbelievable! I work for a Large Corporation and have many coworkers that have many different personalities. Some co-workers were unsure about a Hypnotist. EVERYONE LOVED IT! I never heard them laugh as much as they did.. In fact, since I was in charge of setting up the entertainment and it was such a hit, I got a Spot Light Award for all my hard work on the party... THANKS LORENZO.. (A co-worker is even wanting to hire him for a rehearsal dinner for her daughters wedding!!) Sincerely, Angela P., The Hartford Life Insurance Company

Hypno Lorenzo was a hit at my daughter's Sweet Sixteen Party. Her friends are still talking about it. The show more than surpassed my expectations!
Thank you again, Wendy W. - Sweet 16 party

Hypno Lorenzo was very professional and nice to work with. He has an easy-going personality which makes him extremely likable. He has a great presence up on stage and seems to enjoy his work. I highly recommend him to anyone who wants to have a fun and enjoyable show. I would definitely hire him again.
Joanne O. - Oxford Mass High School Fundraiser

I did not know what to expect, I did not believe hypnosis was real, but I was amazed at the power of hypnosis, you made a believer out of me, I havent laughed that hard in a long time, Thank you Lorenzo, Mrs. Lisa O. (Adults and kids party)

It was a great show. Lorenzo was easy to deal with, professional and accommodating. I would highly recommend him.
Bob R., 50th Birthday Party

Amazing, fun and my guests had a blast, Mr. Valadares (Adult party)

I love to entertain and have several cocktail/dinner parties a year. When Hypno Lorenzo performed at one of my parties entertaining was brought to a whole new level. It truly was the most amazing night and according to my friends this was the best party yet. Hypno Lorenzo is a gifted performer, who will make you laugh until you cry! Patti T (Girls night out party)

This was the first time that we have ever done anything like this. Let me tell you that Lorenzo was a GREAT help to the end . Lorenzo was of GREAT assistance to me in every step of this event, with all of his ideas from the planning stage, helping me to make up posters, ideas on tickets that we sold, etc... EVERY SINGLE PERSON who attended this event went away laughing and smiling including all of those who volunteered to be on stage. If I had not seen this I would not believe it!! Thank you so very much to Mr. Lorenzo, we hope to work with him many many more times over the up coming years, Reg Patchell - Fundraiser

I have not heard from anyone who did not thoroughly enjoy the show it was a great idea for the mixed crowd. People sought us out the following week just to say how much fun it was. The "Harley riding" comes up in every conversation. I would definitely recommend you to friends! Kathy R. 40th birthday party

Hypno Lorenzo's Comedy Hypnosis Show is available throughout CT
Connecticut and the following town and cities:
Andover
Ansonia
Ashford
Avon
Barkhamsted
Beacon Falls
Berlin
Bethany
Bethel
Bethlehem
Bloomfield
Bolton
Bozrah
Branford
Bridgeport
Bristol
Brookfield
Brooklyn
Burlington
Canaan
Canterbury
Canton
Chaplin
Cheshire
Chester
Clinton
Colchester
Colebrook
Columbia
Cornwall
Coventry
Cromwell
Danbury
Darien
Deep River
Derby
Durham
East Granby
East Haddam
East Hampton
East Hartford
East Haven
East Lyme

East Windsor
Eastford
Easton
Ellington
Enfield
Essex
Fairfield
Fairfield County
Farmington
Franklin
Gaylordsville
Glastonbury
Goshen
Granby
Greenwich
Griswold
Groton
Guilford
Haddam
Hamden
Hampton
Hartford
Hartford County
Hartland
Harwinton
Hebron
Kent
Killingly
Killingworth
Lebanon
Ledyard
Litchfield
Litchfield County
Lyme
Madison
Manchester
Mansfield
Marlborough
Meriden
Middlebury
Middlefield
Middletown
Milford
Monroe
Montville
Mystic
Naugatuck
New Britain
New Canaan
New Fairfield
New Hartford
New Haven
New Haven County
New London
New London County
New Milford
Newington
Newtown
Niantic
Norfolk
North Branford
North Haven
North Stonington
Norwalk
Norwich
Old Lyme
Old Saybrook
Orange
Oxford
Plainfield
Plainville
Plymouth
Pomfret
Portland
Preston
Prospect
Putnam
Redding
Ridgefield
Rocky Hill
Roxbury
Salem
Salisbury
Seymour
Shelton
Sherman
Simsbury

Somers
Southbury
Southington
South Windsor
Sprague
Stafford
Stamford
Sterling
Stonington
Stratford
Suffield
Thomaston
Thompson
Tolland
Tolland County
Torrington
Trumbull
Unionville
Vernon
Voluntown
Wallingford
Warren
Washington
Waterbury
Waterford
Watertown
West Hartford
West Haven
Westbrook
Weston
Westport
Wethersfield
Willington
Wilton
Winchester
Windham
Windham County
Windsor
Windsor Locks
Wolcott
Woodbridge
Woodbury
Woodstock
Lorenzo's Comedy Stage Hypnosis Show is also available as:

Comedy Hypnotist in New York
Comedy Hypnosis in New Jersey
Comedy Hypnosis in Massachusetts
Comedy Comedy Hypnotist in Rhode IslandComedy Hypnotist in Connecticut