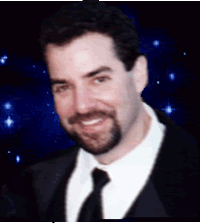 Hypno LorenzoHypnotist Comedian
Certified and Registered Hypnotist
Call (203) 895-4531 today
to book a show

Public Shows
Most shows below are open to the public
Please call for info on any public shows
Most private events are NOT listed below


Bethlehem Fair Main Stage
Bethlehem CT
Saturday September 10, 2022 3 pm

Bat Mitzvah Show
Simsbury CT
Saturday July 9, 2022 7:30 pm

HS graduation at the school
CT
June 20, 2022

Private School Show
MA
February 26, 2022 8 pm

Campground Show
CT
Saturday August 28, 2021 7:30 pm

RSI corporate holiday party
Southington CT
December 10, 2021 8 pm

Many show cancelled COVID
CT
2020, 2021 and part of 2022

Camp Kibbutz Hamesivtos
Monroe, NY
Monday August 7, 2019 10:30 pm

Camp Hypnotist Show
Newington Parks & Rec.
Monday July 10, 2019 11am

Project Graduation Hypnotist Show
Woodbridge, NJ
June 22, 2019 at 2:30am

Corporate Hypnotist Show
Daversa Partners Corporate Event
June 20, 2019 at 3pm

High School Graduation Show
School Bennington, VT
June 7, 2019 11pm

Post Graduation Hypnotist Show
Quassy Amusement Park
June 5, 2019 at 3 am

Comedy Hypnosis Show
Bourne MA High School
May 30, 2019 at 7pm

Hypnotist Show Fairfield University
Relay for Life
April 28, 2019 at 1am

Fundraiser Hypnotist Show
Chatterlys Banquet Facilty
April 13, 2019 8pm

Comedy Hypnosis Show
Times2 STEM Academy, Rhode Island
Friday April 5, 2019 at 8am

Yeshiva High School Hypnotist Show
Elizabeth, NJ
Monday March 22, 2019 at 9am

Hypnotist Show - Senior Day
Metropolitan Learning Center
March 15, 2019

Seniors Dinner Hypnosis Show
Darien High School
March 7, 2019 6:30pm

Hypnotist Show Springfield College
Armory Square, MA
February 24, 2019 6:30pm

Hypnotist Show Strawberry Park
42 Pierce Rd, Preston, CT
Monday July 9, 2018 8:30pm

Hypnosis Show Strawberry Park
42 Pierce Rd, Preston, CT
Monday June 25, 2018 8:30pm

Stage Hypnosis Comedy Show
Oak Haven Campground
MAy 27, 2018 7:00pm

Comedy Hypnosis Show
Bourne High School
May 24, 2018 7:30pm

Comedy Hypnotist Show
Framingham High School fundraiser
April 28, 2018 7:00pm

Comedy Hypnotist Show
Torah Academy
April 19, 2018 9:00pm

Comedy Hypnosis Show Fundraiser
Quinnipiac University
Monday February 5, 2018 7:00pm

Stage Hypnosis Show
Stamford High School
Friday February 2, 2018 7:30pm

Girls Night Out CT
The Inn at Villa Bianca Seymour CT
http://girlsnightoutct.com/
Friday Nov. 10, 2017 8pm

Girls Night Out CT
Fantasia, North Haven, CT
http://girlsnightoutct.com/
Friday Sept. 8, 2017 8pm

Girls Night Out CT
Amber Room Colonnade Danbury CT
http://girlsnightoutct.com/
August 24, 2017 8pm

Hypnosis Show Strawberry Park
42 Pierce Rd, Preston, CT
Monday July 10, 2017 8:30pm

Hypnosis Show Strawberry Park
42 Pierce Rd, Preston, CT
Monday June 26, 2017 8:30pm

University of Hartford CT
200 Bloomfield Ave, West Hartford
Sunday June 11, 2017 7:30pm

St. Johns Church Fundraiser
St. Frances Xavier Center
22 Temple St. Worchester, MA
Sat. MAy 20, 2017 7:30pm

Booster Club Fundraiser
Webutuck High School Fundraiser
194 Haight Road, Amenia, NY
Friday April 28, 2017 7pm

PTA Fundraiser Terryville
The Lyceum, Terryville CT
181 Main St. Terryville, CT
Sat. April 22, 2017 7pm

Girls Night Out CT
A Villa Louisa, Bolton CT
http://girlsnightoutct.com/
Friday April 21, 2017 6pm to 10pm

Waldorf Astoria Boca Raton
Passover Entertainment
Boca Raton, Florida
Wednesday April 12, 2017 9:30pm

Girls Night Out CT
Amarantes Sea Cliff, New Haven, CT
http://girlsnightoutct.com/
Friday March 31, 2017 8pm

Westerly Armory
Member Appreciation / Fundraiser
Westerly, RI
Sat. March 25, 2017 @ 7:30 pm

Walpole MA Recreation Dept.
Comedy Hypnotist Show
Walpole, MA
Wed. February 8, 2017 @ 7pm

Congregation Eitz Chayim
Comedy Hypnotist Show
West Hempstead, NY
Sat. January 21, 2017 @ 6pm

Human Services Council
Mentor Appreciation Night
Stepping Stones Museum
Wednesday Jan. 18, 2017 @ 7pm

Purchase College Psychology Club
Purchase College
Purchase, NY
Sat. December 3, 2016 @ 6pm

Jefferson Township High School
Student Council Fundraiser
Freehold, NJ
Sat. Nov. 19, 2016 @ 6pm

Sharon Country Club
Members Event
Sharon, CT
Sat. Nov. 12, 2016 @ 7pm

Girls Night Out CT
Villa Bianca, Seymour CT
http://girlsnightoutct.com/
Nov. 11, 2016 6pm to 10pm

West Stafford Fire Dept.
Ladies Aux. Fundraiser
Stafford Springs, CT
Sat. October 22, 2016 @ 6pm

Girls Night Out CT
Amber Room Danbury CT
http://girlsnightoutct.com/
August 25, 2016 6pm to 10pm

Congregation Adath Israel Fundraiser
Rock Ridge Country Club
Saturday May 14, 2016 8pm

Comedy Night Crayons for Cenceer
Manchester Country Club
Sat April 30, 2016 @ 7:30 pm

Gateway Regional HS Fundrasier
Huntington MA
May 6, 2016 @ 7 pm

Entertainment Fundraiser
Swampscott, MA
February 9, 2016 @ 6:00 pm

High School Fundraiser
Framingham Class of 2016
Framingham MA High School
March 24, 2016 @ 6:30 pm

Entertainment Fundraiser
Swampscott, MA
February 9, 2016 @ 6:00 pm

Unipro Holiday Party
Comedy Hypnosis Show
December 14, 2015 @ 9:00 pm
Elisabeth, NJ

Womans Softball Banquet
Hypnosis Stage Show
September 18, 2015 @ 9:00 pm
California Room in Hudson, NH

Strawberry Park Campground
Hypnosis Stage Show
August 23 & 31, 2015 @ 8:30 pm

Cozy Hills Campground Entertainment
6 pm, August 15 Bantam, CT
Comedy Hypnotist Show

Nelson's Family Campground
Hypnosis Stage Show
July 5, 2015 @ 7:30 pm

Hartford Public Library
End of Summer Show
Hypnosis Comedy Show
August 13, 2015 @ 3:30 pm

Quinceanera Entertainment
Shiloh Family Life Center
June 6, 2015 @ 5 pm
East Catholic High School
Project Graduation Entertainment
Post Prom Entertainment
TBA

Farmingdale PTA Fundraiser
PTA Entertainment and Auction
Eagle Oaks Country Club
20 Shore Oaks Dr. Farmingdale NJ
7:45 pm on April 24, 2015

Dwight Englewood Fundraiser
April 16, 2015 Englewood NJ
8:10 pm show

Butler HS Student Council Fundraiser
Butler NJ
7:30 pm on April 1, 2015

Phi Theta Kappa Honor Society
KEYNOTE SPEAKER
Hypnotherapy innovations educational talk and comedy hypnosis show
Asnuntuck Community College
170 Elm St. Enfield CT
7 pm on March 20, 2015

Hopedale Student Council Fundraiser
Hopedale High School
25 Adin St. Hopedale, MA
6 pm on March 19, 2015
JW Brine III Foundation Fundraiser
Tewksbury Country Club
1800 Main St. Tewksbury MA
8:30 pm on March 7, 2015

Class of 2016 Elementary School Fundraiser
Wrentham Elementary School
1601 Main St. Walpole MA
8:30 pm on Feb. 28, 2015

Class of 2017 Fundraiser
Walter Panas High School
300 Cortlandt Manor, NY
7 pm on February 26, 2015

Class of 2015 High School fundraiser entertainment
Governor Livingston HS
175 Watchung Blvd.
Berkley Heights, NJ
6 pm on January 9, 2015

Hartford Academy of the Arts
Colt Campus Huyshope St.
Hartford, CT
8:15 am on Dec. 12, 2014

Youth Group Entertainment
UMatter Youth Community
Lake Morey Resort, Fairlee VT
3 pm on November 18, 2014

55 and over entertainment
Condo Association Entertainment
Oronoque Condo Association
7:15 pm on November 8, 2014

Harrison High School Fundraiser
255 Union Ave, Harrison NY
7 pm on Nov. 6, 2014

Naugatuck Emblem Club Fundraiser
Naugatuck Elks Club Rubber Ave.
8 pm on October 25, 2014

Home Instead
Employee Appreciation Entertainment
Courtyard Marriot, Shelton CT
10 am on October 15, 2014

Bancroft Private School Fundraiser
110 shore dr. Worchester MA
8 pm on Oct. 10, 2014

Comedy Hypnosis show
Spencer NY Chamber of Commerce
104th Annual Spencer NY Fair
Nicols Park, Spencer NY
7 & 9 pm shows August 22, 2014

Waters Edge Campground
271 Leonard Bridge Road
Lebanon, CT
8 pm on July 19, 2014

Seabreeze Jewish Center
8 pm on June 25, 2014
311 Seabreeze ave
Brighton Beach, NY

Coginchaug High School Fundraiser
135 Pickett Ln, Durham CT
7 pm on May 8th
Tickets $10
leopatmattkyle@yahoo.com

Zonta Club of Chelsea
Dinner and Show at
Anthonys of Malden MA
105 Canal Street
5:30 pm on May 1st
Zontaclubofchelsea@aol.com

Team Spark
Homes for our Troops Fundraiser
Occasions Raynham, MA
April 12th @ 8 pm
sparkbrs@me.com

Dover High School Fundraiser
Music Booster Club Fundraiser
Dover HS 2368 NY 22 Dover Plains
April 11th @ 7pm
csecomedy1@aol

Abington Youth Softball Fundraiser
March 28th @ 8pm
Whitman VFW 95 Essex St,
Whitman MA

Framingham
Class of 2014 Fundraiser
March 20th @ 7pm
115 A Street Framingham, MA

Westhill High School Fundraiser
125 Roxbury Rd Stamford
February 6th at 3:30 pm

Peace Dale Congregational
261 Columbia Street
Peace Dale, RI
7 pm on February 28th
401-451-0052

Housing Authority Risk Retention
Employee Appreciation Day
2 pm on Sept. 20th., Cheshire CT

NY State Conference of Mayor's and Elected Officials (NYCOM)
7 pm on Sept. 10th
Saratoga Springs, NY

GOSHEN FAIR
Comedy Stage Hypnotist Show
If you missed last years show, im back
Labor Day Monday Sept. 2
1 pm show at the main stage
116 Old Middle Street, Goshen, CT
www.GoshenFair.org

Comedy Show, Hypnosis
The Woodmere Country Club
99 Meadow Dr., Woodmere, NY
July 6, 2013 @ 9:30 pm
www.WoodmereClub.com

Somerville PBA Fundraiser
Comedy Hypnotist Show
Elks Lodge June 28, 2013 @ 9 pm
375 Union Avenue Bridgewater NJ
908-334-2002 for info

Comedy Hypnosis Show
for Camp Lokanda
5th year in a row !
June 18, 2013 at 8 pm
Entertainment for staff employees
Haring Road Glen Spey, NY

Pleasantville Football Team Fundraiser
Stage Hypnosis Show
May 31, 2013 @ 7 pm
Pleasantville, NY High School
914-907-4834 for info

Women's Celebration - Men Invited !
May 10, 2013 @ 7:00 pm
Peace Dale Congregational Church
261 Columbia St. Peace Dale RI

Newington Democratic Town Committee Fundraiser
Stage Hypnotist Show
May 3, 2013 7pm
Indian Hill County Club
111 Golf St. Newington CT

Fundraiser East Bridgewater Lacrosse
April 12, 2013 @ 8pm
Commercial Club in East Bridgewater
Amy for Tickets 508-361-8596

Fundraiser Night
Joel Barlow High School
Friday January 11, 2013 @ 8:30 pm
100 Black Rock Turnpike Redding CT

COMEDY FUN NIGHT Hypno Lorenzo & Matt Roberts
Friday November 23, 2012
1st show 7pm / 2nd show 9pm
$20 advance / $25 at the door
(860) 647-8624 for more info
Parkade Cinemas
416 West Middle Tpke
Manchester, CT

GOSHEN FAIR
Labor Day Monday Sept. 3
1 pm show at the main stage
116 Old Middle Street, Goshen, CT

Fundraisng Event to Support The
ARC Center - Open to the Public
458 Monroe Turnpike, Monroe CT
August 24th 7 pm 203-268-1272

Hartford Riverfest
4th of July Celebration
July 7th 4:45 pm at
Great River Ampitheatre

Red Hat Stutters
Holiday Inn Norwich CT
April 12, 2012 @ 2pm

Saddlebrook NJ Fundraiser
The Landmark East Rutherford, NJ
March 23, 2012 @ 8pm

Rutgers University, NJ
Student Event
March 21, 2012 @ 8 pm

Fundraiser for private school
Metheun, Mass
March 9, 2012 @ 7 pm

High School Senior Bash
Rochester NY
Friday March 2, 2012

Lorenzo was away from performing for several months due to family illness

Beacon Falls Fire Dept. Fundraiser
35 North Main St. Beacon Falls
Sat. October 29, 2011 @ 6pm
203-509-6910

Morris Knolls
High School Fundraiser
48 Knoll Drive, Rockaway, NJ
October 27, 2011 @ 7:30 pm
973-586-2288

Jr. Streaks Fundraiser
Flynns on the Hill, Phillipsburg, NJ
Sat. October 15, 2011 @ 8pm
908-3437965

Pumpkin Festival
Amato Center - Milford. NH
Friday October 7, 2011 @ 8pm
http://www.milfordpumpkinfestival.org/

River Farns Social Committee
West Warwick, RI
Sat, Sept. 17, 2011 @ 7:45pm

Project Graduation Fundraiser
Plainville MA HS
August 20, 2011 @ 8pm
Peace Dale Congregational
261 Columbia Street
Peace Dale, RI
7 pm on February 28th
401-451-0052

Housing Authority Risk Retention
Employee Appreciation Day
2 pm on Sept. 20th., Cheshire CT

NY State Conference of Mayor's and Elected Officials (NYCOM)
7 pm on Sept. 10th
Saratoga Springs, NY

GOSHEN FAIR
Comedy Stage Hypnotist Show
If you missed last years show, im back
Labor Day Monday Sept. 2
1 pm show at the main stage
116 Old Middle Street, Goshen, CT
www.GoshenFair.org

Comedy Show, Hypnosis
The Woodmere Country Club
99 Meadow Dr., Woodmere, NY
July 6, 2013 @ 9:30 pm
www.WoodmereClub.com

Somerville PBA Fundraiser
Comedy Hypnotist Show
Elks Lodge June 28, 2013 @ 9 pm
375 Union Avenue Bridgewater NJ
908-334-2002 for info

Comedy Hypnosis Show
for Camp Lokanda
5th year in a row !
June 18, 2013 at 8 pm
Entertainment for staff employees
Haring Road Glen Spey, NY

Pleasantville Football Team Fundraiser
Stage Hypnosis Show
May 31, 2013 @ 7 pm
Pleasantville, NY High School
914-907-4834 for info

Women's Celebration - Men Invited !
May 10, 2013 @ 7:00 pm
Peace Dale Congregational Church
261 Columbia St. Peace Dale RI

Newington Democratic Town Committee Fundraiser
Stage Hypnotist Show
May 3, 2013 7pm
Indian Hill County Club
111 Golf St. Newington CT

Fundraiser East Bridgewater Lacrosse
April 12, 2013 @ 8pm
Commercial Club in East Bridgewater
Amy for Tickets 508-361-8596

Fundraiser Night
Joel Barlow High School
Friday January 11, 2013 @ 8:30 pm
100 Black Rock Turnpike Redding CT

COMEDY FUN NIGHT Hypno Lorenzo & Matt Roberts
Friday November 23, 2012
1st show 7pm / 2nd show 9pm
$20 advance / $25 at the door
(860) 647-8624 for more info
Parkade Cinemas
416 West Middle Tpke
Manchester, CT

GOSHEN FAIR
Labor Day Monday Sept. 3
1 pm show at the main stage
116 Old Middle Street, Goshen, CT

Fundraisng Event to Support The
ARC Center - Open to the Public
458 Monroe Turnpike, Monroe CT
August 24th 7 pm 203-268-1272

Hartford Riverfest
4th of July Celebration
July 7th 4:45 pm at
Great River Ampitheatre

Red Hat Stutters
Holiday Inn Norwich CT
April 12, 2012 @ 2pm

Saddlebrook NJ Fundraiser
The Landmark East Rutherford, NJ
March 23, 2012 @ 8pm

Rutgers University, NJ
Student Event
March 21, 2012 @ 8 pm

Fundraiser for private school
Metheun, Mass
March 9, 2012 @ 7 pm

High School Senior Bash
Rochester NY
Friday March 2, 2012

Lorenzo was away from performing for several months due to family illness

Beacon Falls Fire Dept. Fundraiser
35 North Main St. Beacon Falls
Sat. October 29, 2011 @ 6pm
203-509-6910

Morris Knolls HS Fundraiser
48 Knoll Drive, Rockaway, NJ
October 27, 2011 @ 7:30 pm
973-586-2288

Jr. Streaks Fundraiser
Flynns on the Hill, Phillipsburg, NJ
Sat. October 15, 2011 @ 8pm
908-3437965

Pumpkin Festival
Amato Center - Milford. NH
Friday October 7, 2011 @ 8pm
http://www.milfordpumpkinfestival.org/

River Farns Social Committee
West Warwick, RI
Sat, Sept. 17, 2011 @ 7:45pm

Project Graduation Fundraiser
Plainville MA HS
August 20, 2011 @ 8pm
Beach Club Westerly RI
July 22, 2011 @ 8pm
401-773-3231
Relay for Life
Montville Township HS Montville NJ
Friday June 10, 2011
10:30 pm
American Cancer Society
Relay for Life @ Newtown Town Hall
Newtown, CT
Sunday May 1, 2011 @ 1:30 pm

Code Enforcement Convention
Mid Hudson Civic Center
@8 am Poughkeepsie, NY
Wed, April 20, 2011

Coopers Fight for Sight Benefit
P'Sams Cafe and Grille1301 Torringford West St. Torrington, CT 860-459-8029
Saturday April 9, 2011 @ 8pm


Soroptimist International
Fundraiser to Benefit Women/Girls
Eno Hall, 754 Hopmeadow St.
Simsbury, CT 860-658-7663 x2103
Click here for Flyer

Thursday March 31, 2011 @ 7pm
Fox Hills Association
4303 Cleveland Lane Rockaway, NJ
Sunday March 13, 2011 @ 4pm
Heritage Bar and Restaurant
960 Mclean Ave. Yonkers NY
Friday March 11, 2011 @ 10:30pm
Southern CT State University
Relay for Life Benefit Kickoff
500 Cresent St, New Haven
Monday March 7, 2011 @ 8pm
Network Inc. Benefit for
the Developmentally Disabled
Franco Am. Civic Club
Windham, CT @ 8pm
February 26, 2011
University of Delaware
Student Center 6:30 pm
December 5, 2010
Chelsea High School
7 pm - Auditorium
December 3, 2010
UConn Stamford
Show in the A1 at 8:30 pm
November 18, 2010
Public Comedy Hypnosis Show Fundraiser to benefit
Falls Village Fire Dept
Friday October 15, 2010 9:30 pm
Colonial Theatre Canaan CT
Call 860-824-4488 for tickets
Public Show at Costa Azzurra
Two Comedians and
Headliner Hypno Lorenzo
Saturday July 10, 2010
Dinner & Show or Show Only
Dinner at 7pm, Show at 8:45
72 Broadway, Milford, CT
Call 203-858-4865 for info
Public Comedy Hypnosis Show
Watertown Recreation Dept.
Friday May 14, 2010
Watertown High Auditorium
324 French Street
Watertown, CT
7 pm show - open to public
Southern CT State University
Social Events Committee
Student Center Theatre
May 10, 2010 7pm show
Scarsdale Teen Center
March 13, 2010
8pm show

French Social Circle Club
February 20, 2010
373 Main St. East Hartford CT
8 pm 203-895-453

Lanza Niughtclub
January 30, 2010 - 2 Shows
9 pm and 11 pm - $10
203-895-4531

Rye NY Youth Council Fundraiser
Rye High Sch. Performing Arts Center
January 15, 2010 @ 7:30 pm
Doors open at 7:00pm
call 203-895-4531 for info or send email to info@hypnolorenzo.com

Comedy Hypnosis Show
North Adam Country Club - Clarksburg MA
Saturday Nov. 14, 2009 at 8 pm
http://www.northadamcountryclub.com
Sweet 16 Party - Monroe CT
October 17, 2009 @ 7 pm Doors open at 6:00pm
call 203-895-4531 for info or send email to info@hypnolorenzo.com

School Fundraiser - Troy NY
October 10, 2009 @ 8 pm Doors open at 7:00pm
call 203-895-4531 for info or send email to info@hypnolorenzo.com

Comedy Hypnosis Show
60th birthday party - Westport, CT
Saturday Sept. 26, 2009 @ 7pm
info@hypnolorenzo.com
Comedy Hypnosis Show
The Hearth at Tuxis Pond
Bradley Rd, Madison, CT
Monday Sept. 14, 2009 @ 6pm
call 203-318-2877 for info

Jericho Public Library
One Merry Lane, Jericho NY
Thursday August 27, 2009 @ 7pm
call 516-935-6790 for info or send
email to pcallahan@jericholibrary.org

Vally Benefit Bash
The Oxford Tavern - Oxford CT
Sunday August 2, 2009 - 2 to 8 pm
email elmergetts@sbcglobal.net

Public Outdoor Show
Westhampton Beach NY
Monday July 6, 2009 - 7 pm
Call 631-299-3335 for info

Relay for Life - American Cancer Society.
woodrow wilson middle school
Saturday May 30, 2009 @ 8pm
call 860-606-1770 for info or send
email to jla2113@yahoo.com

American Cancer Society Fundraiser
484 Landcaster Street, Leominster MA
Saturday May 16, 2009 @ 8 pm Doors open at 7:00pm
call 978-632-8703 for info or send email to scubakathe@comcast.net

Rotary Club @ Holy Trinity Church
4070 Park Avenue, Bridgeport CT
Tuesday May 12, 2009 @ 7pm
call 203-979-4674 for info or send
email to jnpphil@sbcglobal.net

Bat Mitzvah Entertainment
Hypnosis Show
Manhattan NY
Saturday April, 2009 @ 3 pm
info@hypnolorenzo.com



Prior years have been removed
Comedy Hypnosis Shows in CT, MA, NY, RI, NH, PA, VT, ME and Northeast US

Comedy Hypnotist Guaranteed to Keep Everyone Laughing!
Set your event apart from all other events with dynamic, innovative, quality entertainment and audience involvement. It's like no other show available, anywhere. More fun and laughs than a stand up comedian.
Hypno Lorenzo's amazing comedy stage hypnosis show is ideal entertainment for all ages and will arouse the interest and curiosity of everyone including skeptics, and will have your guests talking about it for years !

What type of event are you planning?
School and Private Fundraiser's, Corporate Events, Birthday Parties, High Schools, Colleges, Project Graduation, Post Prom Parties, Comedy Hypnotist, Freshman Orientation Parties, Graduation Parties, Graduation Entertainment, Book Stores, Comedy Clubs, Special Events, Comedy Hypnosis, Conferences, Conventions, College Entertainment, High School Entertainment, Awards Banquets, Fairs, Festivals, First Night Celebrations, Private Parties, Office Parties, All Holiday Functions and Parties, Adult and Childrens Parties, Bar Mitzvahs, Bat Mitzvahs, Weddings and Anniversaries, Communions and Confirmations, Sweet Sixteen Party, Graduation Party, All School Functions and Reunions and more...

I will cater the show using music and comedy to fit your audience and make it tastefully suited to everyone in attendance. Custom routines created at every show that incorporate themes, phrases or slogans.

* Hilarious and entertaining. A fun show that gets the audience involved
* Create an experience that will have everyone talking for years to come
* Family and corporate-oriented shows that won't offend or embarrass
* Observe the amazing power of creativity, imagination and the human mind
* Watch as the audience and volunteers become the stars of the show
* I customize my hypnotist shows to meet your program's needs
*Fundraiser's - College Entertainment, High School Entertainment, Corporate Entertainment, Party Entertainment, Clubs, Civic Groups, Volunteer Organizations
* Profit making ventures - You name it, I can help you raise money for it...
* A fun and unique way to raise funds for your school or organization
* Unforgettable after prom entertainment or graduation night entertainment.

The Show
The audience is filled with anticipation and questions when show time arrives,
"Can I be hypnotized?" , "Who's going to be hypnotized?", "What is going to happen?", "Is Hypnosis real?".
Then the show starts, and the audience learns about hypnosis, and they become amazed at power of their imaginations as everyone tries a few suggestibility tests from their seats. Shortly after, the stage is opened for as many volunteers as will fit on stage. Next Hypno Lorenzo quickly guides the volunteers through a hypnotic induction. The fun begins as the volunteers are transformed into dancers, celebrities, musicians, hypnotists, brought back to age 5, and much much more!. The audience observes the amazing power of the mind as the volunteers have more fun than the audience (click here to see video demo of shows) . The content is always good clean fun and designed to create a memorable event. Your audience will be rolling on the floor with laughter and provide thunderous applause to the stars on stage. Everyone will enjoy an outstanding show full of fun and excitement that will not embarrass anyone.
Volunteers will be given post hypnotic suggestions and sent back into the audience to interact with the audience (always a highlight of the show).
At the end of the show each volunteer gets positive suggestions to help them with any realistic goals they have in life, and they will receive a videotaped copy of the show staring them. The audience is always left wanting more !

Be sure to ask for these extras that can be easily included for any event:
Use of our Wireless PA system: No need to rent a PA (Audio system) for your announcements or door prizes, etc....

Music: Have us provide popular music before and after the show on our already set up system (ask about details, we have our system computerized with over 10,000 songs). If you need a DJ for announcements, organized activities, dances, raffles and games we can provide them as well.

Show feedback and testimonials:

Dear Lorenzo,
Thank you so much for performing at our Valley Benefit Bash fund-raiser this year on such short notice. We did not know what to expect and were amazed at how fun and exciting your comedy hypnotist show was for everyone. We thought it was insanely funny and cannot remember the last time we laughed that hard. You were definitely the hit of the day. We are sure that next years fund-raiser attendance will increase when the word gets out that you will be back to entertain.
Looking forward to your next show!
Sincerely, Elmer G. & Family - Valley Benefit Bash Fundraiser

Lorenzo was unbelievable! I work for a Large Corporation and have many coworkers that have many different personalities. Some co-workers were unsure about a Hypnotist. EVERYONE LOVED IT! I never heard them laugh as much as they did.. In fact, since I was in charge of setting up the entertainment and it was such a hit, I got a Spot Light Award for all my hard work on the party... THANKS LORENZO.. (A co-worker is even wanting to hire him for a rehearsal dinner for her daughters wedding!!) Sincerely, Angela P. - The Hartford Life Insurance Company

Lorenzo's show was the highlight of our Bat Mitzvah party and the party was fantastic! Lorenzo incorporated music, sound effects, the audience to create an hilarious, mesmerizing, hard-to-believe-that-they-were-hypnotized-but-they-were evening! You're not going to believe this guy can put all those people under, but he does, and it's just amazing to watch. Cherie V. - Bat Matzvah at Club Duvet NYC

Hypno Lorenzo was a hit at my daughter's Sweet Sixteen Party. Her friends are still talking about it. The show more than surpassed my expectations!
Thank you again, Wendy W. - Sweet 16 party

Hypno Lorenzo was very professional and nice to work with. He has an easy-going personality which makes him extremely likable. He has a great presence up on stage and seems to enjoy his work. I highly recommend him to anyone who wants to have a fun and enjoyable show. I would definitely hire him again.
Joanne O. - Oxford Mass High School Fundraiser

Lorenzo was great and he made the night much more fun than anyone could imagine... prompt and on time too...if you want a different twist to a fun night he's your man - Ralph C. - Private Party

I did not know what to expect, I did not believe hypnosis was real, but I was amazed at the power of hypnosis, you made a believer out of me, I havent laughed that hard in a long time, Thank you Lorenzo, Mrs. Lisa O. - Adults and kids party

It was a great show. Lorenzo was easy to deal with, professional and accommodating. I would highly recommend him.
Bob R. - 50th Birthday Party

Amazing, fun and my guests had a blast, Mr. Valadares - Adult party

I love to entertain and have several cocktail/dinner parties a year. When Hypno Lorenzo performed at one of my parties entertaining was brought to a whole new level. It truly was the most amazing night and according to my friends this was the best party yet. Hypno Lorenzo is a gifted performer, who will make you laugh until you cry! Patti T - Girls night out party

This was the first time that we have ever done anything like this. Let me tell you that Lorenzo was a GREAT help to the end . Lorenzo was of GREAT assistance to me in every step of this event, with all of his ideas from the planning stage, helping me to make up posters, ideas on tickets that we sold, etc... EVERY SINGLE PERSON who attended this event went away laughing and smiling including all of those who volunteered to be on stage. If I had not seen this I would not believe it!! Thank you so very much to Mr. Lorenzo, we hope to work with him many many more times over the up coming years, Reg Patchell - Fundraiser

I have not heard from anyone who did not thoroughly enjoy the show it was a great idea for the mixed crowd. People sought us out the following week just to say how much fun it was. The "Harley riding" comes up in every conversation. I would definitely recommend you to friends! Kathy R. - 40th birthday party

Lorenzo's Comedy Stage Hypnosis Show is also available as:

Comedy Hypnotist in New York
Comedy Hypnosis in New Jersey
Comedy Hypnosis in Massachusetts
Comedy Comedy Hypnotist in Rhode Island
Comedy Hypnotist in Connecticut